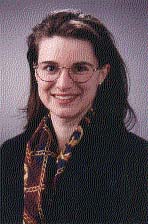 About myself:
Biography:

I was born in Cresco, Iowa and grew up in a old stone house on an acreage outside of town with my parents, younger sister, and various assorted critters. I went to a Baptist school, a "home school," and then I went to a public high school. I attended Iowa State University straight out of high school, took a year-and-a-half off to learn Russian in the Army, and then came back to finish up my degrees in Philosophy, Russian, and Natural Science. I also studied art for a year before I was accepted into medical school at the University of Iowa, where I completed my M.D. degree in May 2001. I was a member of the Iowa Army National Guard for 13 years, starting as a Russian linguist in 1991 and ending up as a medical officer in HSC 109th Med Bn, resigning my commission in 2004 after being deployed to Iraq in 2003. I finished my residency training in Family Medicine at Mercy Medical Center in Mason City, Iowa in 2005.
My parents still live in Cresco. My father has retired from teaching high school science, and now concentrates on the 4.5 acre garden and managing 40 years worth of antiques. My mother is also a former teacher, and the unofficial church secretary and librarian.
My sister lives in Des Moines with her husband and children. She is trained in elementary education, but she's concentrating on home-schooling her own children right now. Her husband is a quality engineer, and Star Wars collector. Their children are bright and talented and ever-growing.
---
---
Back to my homepage.