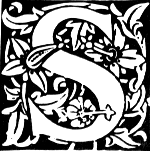 Selected References for
13th and 14th Century Medicine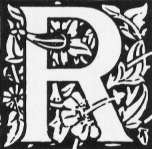 A Work In Progress
by Sofya la Rus, Mka Lisa Kies

Updated 17 June 2007
Culpeper's The Complete Herbal.
de Lanvallei, Agnes. "On Humors" Class Handout June 2005, Lilies War XIX.
Getz, Faye M. Healing and society in Medieval England: a Middle English translation of the pharmaceutical writing of Gilbertus Anglicus. University of Wisconsin Press, 1991.
Getz, Faye M. Medicine in the English Middle Ages Princeton University Press. 1998.
Gottfried, Robert S. Doctors and medicine in medieval England, 1340-1530. Princeton University Press, 1986.
Jones, Peter M. Medieval medical miniatures. British Library with Wellcome Institute. 1984.
Macer, Floridus. A Middle English translation of Macer Floridus De viribus herbarum. Harvard University Press, 1949.
McVaugh, Michael R. "Arnald of Villanova's Regimen Almarie (Regimen Castra Sequetium) and Medieval Military Medicine." Viator: Medieval and Renaissance Studies.
Mitchell, Piers D. Medicine in the Crusades: Warfare, Wounds and the Medieval Surgeon. Cambridge University Press. Cambridge, UK, 2004
Prescott, Elizabeth. The English medieval hospital, c. 1050-1640. Seaby, 1992.
Rawcliffe, Carole. Medicine & society in later medieval England A. Sutton, 1995.
Regiment sanitatis Salernitanum. Ente Provinciale per il Turismo. 1966?
Rosenman, Leonard, translator. The Surgery of William of Saliceto.
Talbot, Charles H. Medicine in medieval England. Oldbourne, 1967.
Walsh, James J. Medieval medicine. A. & C. Black, 1920.
---
Back to Medieval Materials.