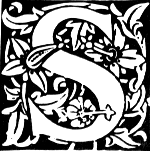 Military Medicine in the Middle Ages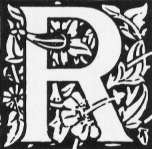 A Work In Progress
by Lady Sofya la Rus, Mka Lisa Kies, MD
based on classes taught starting in 2006

Updated 17 June 2007
Introduction:
Contrary to popular belief, and even the writings of some well known scholars, there was "military medicine" in the Middle Ages. This is some of what I've found so far.
Research problems:
Absence of evidence is not evidence of absence
Little documentation of farriers/blacksmiths/cooks with armies?
Most medical providers in the same "lowly commoner" category?
However, documentation is available
Available sources of information:
Military treatises
Medical texts
Archeology
Laws and other official documents/ledgers
Private correspondence/chronicles
Sagas/legends/literature

Levels of Military Medicine:
Professional medical corps – Examples: modern military, Thomas Morstede et al, Magnus the Good (?)
Sharing royal physicians – Examples: Almarie, King Louis (a form of professional medical corps?)
Religious/charity – Red Cross,"unskilled" priests, Hospitallers
Assigned unit surgeons – Civil War, Byzantine, Chinese (?), Spanish ships
Camp followers – Vikings, Anglo-Saxon, Germanic (?)
Buddy aid – German knights, Richard I

Army Sizes
Viking Armies – a couple hundred to a couple thousand soldiers
Carolingian Armies – a few hundred to a few thousand
Anglo-Saxon/Norman Armies – a few thousand per side
Crusades – 15-20,000 at most
Reconquista – a few hundred to several thousand (for Almarie campaign?)
Hundred Years War – 10-30,000 for the English

Medical Support Ratios:
Modern army – 1 physician/PA per 500-800 soldiers
American Civil War – 1 physician per 500-600 soldiers.
Medieval T'ang dynasty – 1 physician per 500 soldiers
Byzantine military – 1 physician per 240 soldiers (!?)


So figure 1 to 500
Predicted Needs (based on the above):
Viking Armies – 1-4 physicians
Carolingian Armies – 1-10 physicians
Anglo-Saxon/Norman Armies – 14-16 physicians per side
Crusades – 30-40 physicians for a campaign
Reconquista – 1-15 physicians
Hundred Years War – 20-60 physicians for the English


So medieval armies didn't need very many medical providers.
Period Military Healthcare Providers:
Vikings:

Predicted requirement – 1-4 physicians.
Magnus the Good assigned 12 men to care for the wounded, presumably first-aid level care, in addition to the physicians he already had. Many of these men supposedly went on to found medical dynasties.
Camp followers apparently also provided care


Anglo-Saxons/Normans:

Predicted requirement: 14-16 physicians per side for Battle of Hastings
Documentation scanty.
It is written that the Anglo-Saxon women came to collect their dead the night after the battle, and so presumably also collected their wounded.


Crusades:

Predicted requirement: 30- 40 per campaign
Over 30 named Crusading physicians/surgeons, with another 17 possible, not including medical "settlers" (hundreds? thousands?) residing permanently in Crusader states!
Louis IX had several physicians and surgeons in his retinue, including one woman. He left some with different parts of his army as his ill-fated Crusade succumbed to disease.

Spanish Reconquista:

Relatively well-documented.
Predicted requirement: 1-15 physicians
James of Aragon, 1309-1310, had 5 surgeons, 2 physicians, 2 apothecaries, and 2 barbers on his staff. The 2 physicians and at least 1 of the surgeons are known to have hired themselves out to treat the troops.
Physicians/surgeons were hired for the municipal militias according to municipal ordinances and account books.
In the medieval Spanish navy, every large ship was to have its own surgeon. (I do not know how big a "large ship" would have been.)


Hundred Years War:

Predicted requirement: 20-60 for the English.
Agincourt campaign, 1415 – at least 24 surgeons (10,000 troops landed, 8-10,000 troops at Harfleur, 5900 troops at battle of Agincourt)
Next campaign – even more. (larger army to support)

Battle of Agincourt:

Surgical teams:

Nicholas Colnet appointed the King's field surgeon for a year to accompany the king wherever he went
Thomas Morstede hired to bring twelve other surgeons on campaign
William Bradwardine and 9 other surgeons hired to assist.


One source indicates the Morstede team likely worked close to the front line, while the Bradwardine team was back at camp. This was based on the number of archers each team was assigned for protection - the closer to the line of battle, the more archers on the team. With its lack of archers, the Bradwardine team may well have found itself hard-pressed during the French attack on the supply train.
Fealty Oaths:
11th century France. Bishop Fulbert of Chartres "On Feudal Obligations."

"He who swears fealty to his lord ought always to have these 6 things in memory… Harmless, that is to say that he should not be injurious to his lord in his body….
However, that the faithful vassal should avoid these injuries is proper, but… it is not sufficient to abstain from evil unless what is good is done also…
The lord also ought to act toward his faithful vassal reciprocally in all these things. And if he does not do this he will be justly considered guilty of bad faith, just as the former…."

13th century England. Fealty of John of England to Pope Innocent.

"I… will be faithful to God and St. Peter and the Roman church and my lord pope Innocent… I will impede their being harmed if I know of it, and will cause harm to be removed from them if I shall be able…"

Its not much of a stretch in my mind, to think that the above would obligate the lord and his vassal to provide medical care for each other to "cause harm to be removed" and to ensure that "what is good is done also".
Period Military Texts with Medical Information:
Vegetius text (late Roman military treatise text widely available in Middle Ages)
Las Siete Partidas (late 1200s Spanish laws and ordinances)
Arnold of Villanova, Regimen Almarie (early 1300s Spain)


Military Hospitals:
Field hospitals in the Crusades – make-shift and Hospitaller
Crusader cities generally had hospitals
A priory in Spain was pressed into service as a hospital for the Almarie campaign
Homes in occupied towns used to house troops/wounded (also used in American Civil War)


Disease and Non-Battle Injuries:
Many (most?) losses due to disease and non-battle injury, not wounds
Modern ratio (wounds:DNBI) - Combat Zone 1:1, Rear Area 1:6. (based on daily admission rates)
American Civil War ratio - 1:6 (based on General Hospital admissions)
Mexican War ratio - 1:2 among American troops while in Mexico, (1:25 for volunteers! see below)
Crusades ratio - 1:1 (fates of named Crusaders in 12-13th cent)


In "modern" armies, support staff (cooks, mechanics, etc.) are considered part of the "army" and their fates are included in the casualty reports. The named Crusaders (therefore upper class) would have considered themselves "front-line" combatants, hence the casualty ratio similar to the modern Combat Zone forces. Medieval support staff made up the "camp followers" and do not seem to be included when sizes of medieval armies are given.
Medieval Military Disease Prevention:
Avoid marshy, swampy land
Put higher ranking personnel in better winds
Change is dangerous – in weather, diet, routine (and new soldiers more vulnerable than veterans)
Ensure sufficient shelter (for example, provide straw to protect from damp ground)
Provide proper diet – tisane (from barley) prevents fever
Choose safe water – test by dipping a white cloth in the water and checking it for stains
Dispose of refuse, waste and bodies properly (pits outside the camp)
Don't stay in one place too long. Static situations (winter camp, sieges, etc.) increase disease


The above based on the Humoral Theory of Medicine. If one is exposed to too much heat, cold, moisture, and/or dryness - humoral imbalance and disease will occur. This is prevented using the Doctrine of Opposites - if there is too much heat, provide cooling foods and activities to your soldiers.
Malaria:
Hindered the 6th crusade
Also known as tertian or quartain fever, ague, swamp/ marsh fever
Tercian (fever every other day) was from choler (yellow bile).
Quartan (every 3 days in modern reckoning) was from melancholy (black bile).
Selected Treatments:

Smash 3 roots of plantain major, and mix with 3 cups of wine and 3 cups of water and give it before the quaking comes to put away the tercian fever. Use 4 roots and 4 cups to cure the quartain fever.
Other herbs: smalache, betoyne, langedboef, etc. etc. (Many, many medicines for fevers are listed in period medical texts).
Other tx: abstain from wine & fried meat, stay in the dark, sleep with the head raised, light food and drinks
Dysentery:
In period was a non-specific term for diarrheal illnesses
Common in situations where hygiene breaks down, fecal-oral transmission (like the Lilies trot)
Led to the defeat of the 7th Crusade in Egypt
Also caused high English losses in Agincourt campaign
Treatment:

Multiple types and causes

Corrupt humors in the guts
Use appearance of feces to diagnose faulty humor

Purge with appropriate medicine to correct the humor, and only then give medicine to stop the diarrhea
Proper diet, beverages and other treatments also described in the texts to compliment the medications
Typhoid Fever:
Another gastrointestinal illness, difficult to distinguish in period texts from dysentery
Also commonly appears in poor hygiene situations (fecal-oral transmission)
Led to the defeat of the 7th crusade?

Other diseases that may have afflicted medieval armies:
Fevers – common, non-specific, not always malaria
Plague – Tartars, biological warfare
Typhus? Louse-born disease common in poor hygiene situations
Pneumonia?
Measles?
Etc.

Diseases possibly "out-of-period": Biological Warfare:
Apparent contagiousness of disease usually explained by "bad air" conveying unhealthy humors
Thus foul-smelling corpses, etc. could be used as weapons
Examples

Dead animals catapaulted into French castle in 1340, causing surrender of castle
Plague-ridden Tartars launch their deceased brethren into Kaffa as they give up their seige of the city in 1346, supposedly starting the Black Death in Europe
Decaying bodies were launched into Bohemian castle in 1422, unsuccessfully.
Drowning:
Very common in period texts
River crossings are a frequent event on campaign
Battles often occur near bodies of water which interferes with hasty retreats esp. if in armor
Naval warfare obviously risks drowning
Examples: Frederick I Barbarossa, lots of Vikings
Other sources of accidental injury:
Working around large animals
Rough travel – sprains, fractures
Bites
Falls
Etc. Etc. Etc.

Battle Wounds:
Wisby mass graves – 1361, local militia vs. mercenaries, over 1,000 individuals represented.
Towton mass grave – 1461, Wars of the Roses, approx. 40 individuals represented.
Some other, smaller sites have also been excavated
Head Wounds:
Most common wound at Towton, blade injuries more than blunt trauma, only 2 projectile wnds
Many arrow wounds at Wisby
So either helmets were not worn, or were not enough protection for these soldiers.
Neck and Torso Wounds:
Some neck wounds at Towton
Only a few torso wounds - perhaps because they had body armor? Or because many fatal neck and torso wounds injure only soft tissue leaving no trace on the bones we dig up hundreds of years later?
Wisby - I have not found data on torso wounds for this grave yet...

Extremity Wounds:
Arm Wounds

Fairly common at Towton
Not as much at Wisby?

Leg Wounds

Most common injury at Wisby?
Relatively few at Towton

It is not clear why Towton and Wisby have such differences - different armor? infantry vs. cavalry? other differences in fighting technique or battle situation?
General Wound Protocol:
Remove all foreign bodies:

Softening & analgesic meds as necessary
Enlarge wound carefully as necessary


Control bleeding (done 1st if bleeding excessive)

Constrictive/astringent topicals
Deep sutures
Cautery
Ligation of individual vessels if needed
All of the above still used to control bleeding in modern medicine.

Sutures:

To close clean wounds
Waxed silk or linen threads used
Gap generally left in line of sutures to insert drains, administer medicines, allow escape of fluids
Period debate about primary vs. delayed primary vs. secondary closure. (Suture wound right away, or wait a few days, or allow to heal on its own, respectively.)

Wound Medications:

Suture powder used if sutures placed
Defensives/repercussives used to resist/dispel bad humors
Detergents/mondificants used to remove debris, pus, etc. They also dry the tissue to allow the wound surfaces to adhere and close
Consolidatives/incarnatives used for healthy tissue growth and a firm scar
Exact ingredients of the above medications were changed to suit the time of year in accordance with humoral theory.


Dressings:

Usually linen, often medicated
Lint - to absorb wound fluids
Pledglets - small pads to apply pressure, provide fluid absorption
Pads
Compresses
Plasters
Etc.


Supportive Treatment:

Keep bad humors from the wound by bloodletting (or scarification and cupping) and bowel cleansing
Diet adjusted as healing proceeded
Physical activity controlled (exertion, bathing, rest positions, sexual activity, etc.)

Period Controversies:

Primary vs. secondary closure (see above)
Wine cleansing vs. ointments

Period Bloodletting Rules:
Avoid in weak, very young, very old, or pregnant patients
Avoid if weak from blood loss (no cupping either)
Phase of the moon (rules different parts of the body according to the Zodiac)
Opposite or same side of body (depending of if you want to draw bad humors away from injury or avoid spreading bad humors to new area of body)
Proper amounts of blood removed were indicated in the texts - generally a pint or less
Appearance of blood used to help confirm diagnosis of humoral imbalance.
Medieval Head Wound Treatment:
Wet head with oil of roses & honey (use cool water or dark red wine in summer)
Cut hair and shave scalp (allows harmful fumes/humors to escape)
Bleed from the cephalic vein in the opposite arm (or do cupping instead)
Give a clyster (enema) or suppository to clear the bowels


Signs of skull fracture given in period medical texts:

Black eyes
Decreased consciousness
Drooping head
Reddening/swelling of veins
Giddiness
Floating spots in eyes

More serious signs:

Shivering which progresses to paralysis/spasms which can progress to death
Fever in concussed brain which progresses to confused speech, restlessness, insomnia


If there is paralysis, it will be on the side of the body opposite to the injury in the head

If the skull is fractured:

Make v-shaped or x-shaped incision over the site to inspect the fx
Remove any harmful sections of bone
Be very cautious around the central commissure and other joints in skull
Leave the incision open with appropriate dressings until bone has healed


Skulls have been found with healed examples of such procedures.
Medieval Neck Wound Treatment:
Most treated as standard wounds
If the wound involves the nape (back) of neck, watch for signs of paralysis or numbness. If none, treat as a normal wound.
If there is paralysis or numbness, leave wound open to allows putrid humors to escape
If the wound is vertical, even if there is paralysis, there may be recovery with good care
If the wound is across the nape of the neck and with paralysis, the patient will not survive.
A wound crossing the neck may have great hemorrhage, use a deep suture to enclose the vessel
Period Arm Wound Treatment:
A sword wound across the humerus (upper arm) often cuts muscles and tendons, causing the arm to lose function
A deep slice to the shoulder will heal poorly, and function will not recover because nerves are cut
A sharp cut along the arm will not damage function unless the wound is neglected
Elbow wnds are dangerous because of all the nerves and ligaments
A cut in the inner elbow may injure large vessels and cause great hemorrhage which may be difficult to control
Even when source is apparent, victim may bleed to death.
Therefore controlling the bleeding is the 1st responsibility.
Fracture Treatment:
Prepare all materials: medicated dressings, plasters, splints, 3 layers of bandages, sutures to secure the bandages
Assign assistant to support limb and apply traction
Manipulate bones into place
Apply dressings and splint, wrapping slightly tighter over the fx site
Change initial dressing after 5 days, every 4 days thereafter.
For compounds (open) fractures, treat the wound then follow the above steps, but leave access to allow inspection of the wound

Supportive care:

Phlebotomy from opposite limb (draw bad humors away from injury)
Scarification and cupping if phlebotomy contraindicated (unsafe)
Evacuation of bowels (remove harmful humors from the body)
Dietary restrictions: esp wine.
Use of proper slings, positioning in bed.
Proper exercise
Medications for stiffness, swelling, pain, etc.
Proper use of baths (different types of baths encourage different humors)

Amputations:
Relatively rare before wide use of cannon and firearms
Some judicial amputations used (obviously not meant to be a death sentence)
Fatality rates in 1830s Paris were 39% in general, 62% for thigh amputations (but surgical conditions in 1830s Paris may have been different, even worse, than in the Middle Ages)
Survival (or the lack thereof):
Harold Hardrade – survived unspecified wounds, used illness to break a siege by trickery, died in battle in 1066


Frederick I Barbarossa – drowned on Crusade at nearly 70yrs old
Richard I – survived fevers on 3rd Crusade, died of complications of arrow wound in France
Louis IX – survived dysentery on 7th Crusade, only to die of fever on his 2nd crussade
25-35% of high-ranking Crusaders died during the 2-3 year expeditions


Henry V – survived removal of arrow deeply imbedded in cheek
Joan of Arc – survived two arrow wounds (shoulder and thigh), and blow to the head from a stone
Towton mass grave - 9 of the bodies had a total of 16 separate old skull injuries (well-healed with no evidence of infection). One had survived a blow to the lower jaw which broke it into at least 3 pieces, and left a piece of bone missing. This also healed with no signs of infection
Evacuation:
Ships of 7th crusade were captured taking ill troops down the Nile
Almarie campaign – James of Aragon provided means for evacuating incapacitated soldiers
Agincourt campaign – a portion of the army was sent back to England after siege of Harfleur so wasn't at battle (because of disease?)
In summary:
Although the evidence is a little hard to find, the importance of health in military planning was known. Records of military medical care can be found scattered all across the medieval period.

There was military medicine in the Middle Ages!
---
References:
Chisolm, J. Julian. A Manual of Surgery for the Use of Surgeons in the Confederates States Army.

De Re Militari website. Primary Sources on Medieval and Renaissance Military History. www.deremilitari.org/resources/sources/

Fiorato, Boylston and Knusel, editors. Blood Red Roses: The archeology of a mass grave from the Battle of Towton AD 1461

FM (Field Manual) 8-55: Planning for Health Service Support. Headquarters, Department of the Army.

Getz, Faye M. Healing and society in Medieval England: a Middle English translation of the pharmaceutical writing of Gilbertus Anglicus. University of Wisconsin Press, 1991.

Getz, Faye M. Medicine in the English Middle Ages Princeton University Press. 1998.

Gottfried, Robert S. Doctors and medicine in medieval England, 1340-1530. Princeton University Press, 1986.

Griffith, Paddy. The Viking Art of War.

Jones, Archer. The Art of War in the Western World.

Jones, Peter M. Medieval medical miniatures. British Library with Wellcome Institute. 1984.

Keen, Maurice, editor. Medieval Warfare: A History.

Macer, Floridus. A Middle English translation of Macer Floridus De viribus herbarum. Harvard University Press, 1949.

McVaugh, Michael R. "Arnald of Villanova's Regimen Almarie (Regimen Castra Sequetium) and Medieval Military Medicine." Viator: Medieval and Renaissance Studies.

Mitchell, Piers D. Medicine in the Crusades: Warfare, Wounds and the Medieval Surgeon. Cambridge University Press. Cambridge, UK, 2004

Prescott, Elizabeth. The English medieval hospital, c. 1050-1640. Seaby, 1992.

Rawcliffe, Carole. Medicine & society in later medieval England A. Sutton, 1995.

Regiment sanitatis Salernitanum. Ente Provinciale per il Turismo. 1966?

Rosenman, Leonard, translator. The Surgery of William of Saliceto.

Talbot, Charles H. Medicine in medieval England. Oldbourne, 1967.

Walsh, James J. Medieval medicine. A. & C. Black, 1920.
---
Back to Medieval Materials.