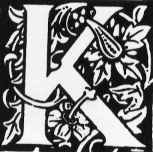 Genealogy Page
Updated 9 Feb 2005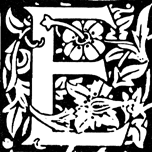 It started as a harmless little project - I just wanted to find out where the Kieses and Echelbargers were in the 1850s for the informational program for my pioneer wedding. And now I'm going to cemetaries, reading obituaries, talking to older relatives... and doing a genealogy website.

Run while you still can.

Main families traced:
Kies (northeast Iowa)
Schaefer (northeast Iowa)
Pope (Wisconsin, Vermont, Massachusetts)
Strenke (northern Wisconsin)

Echelbarger (northeast Iowa, eastern Illinois, Ohio, etc.)
Lane (northwest Iowa, Minnesota, Rhode Island)
Horn (southeast South Dakota, northern Missouri)

Census information:
Censuses are a great source of information. They give a snap-shot in the life of the family at that time. The more recent the census, the more information you get about the family. Censuses in the first half of the 1800's might only have the name of the "head of household" while censuses in the later half will list everyone in the household by name with their ages, places of birth, etc.
You can also get some geographic information from the census. First of all, they are organized by township (a county has around 20 townships, depending on its size), and the households are listed in the order that the census taker got to them along his/her route through the township. So neighbors are generally going to be listed side by side in the census, so that may help you figure out where your relatives were living in the township at that time. In addition, family members often were neighbors. So when you find someone you think is a relative in a census, look at who their neighbors are!
The 1880 Census is available on-line through the website of the Church of Jesus Christ of Later Day Saints. Other censuses are usually available through local genealogy groups, some of which have gotten their information on-line as well.

Cemetaries:

Going to cemetaries gets you out into the countryside, sometimes lost, shows you where your relatives ended up, and give hints of family tragedies and migrations. They also give generally reliables dates of death, etc. After all, its engraved in stone, right? But stones get lost, markings get obscured by time, and some older stones left out some of the information that we're looking for. And don't forget to look at the Civil War monuments, etc. in the cemetary - you might have a relative listed there, too.

Photos:

Mark your photos! My father, who collects antiques, has accumulated hundreds of "instant relatives" - beautiful old portraits of sturdy folk whose relatives have lost track of them, and who have no identifying marks for us to find them.

Obituaries, Newspaper articles:

Obituaries give a lot of genealogy information in one place, but have their problems. Sometimes that last surviving nephew got grandma's birthday wrong when he talked to the newspaper columnist. And people may not be listed by their legal names. I found a lovely newspaper article about a four-generation picture with the patriarch named "Neil", whose name I did not previously know. I was even more excited when I finally realized that he was probably the same as the young man listed as "Cornelius" in the 1880 census. And in older newpapers women are often listed only by their husband's name. (Ex. Mr. James Schmidt is survived by his daughter, Mrs. John Doe.)

Other sources
Useful free genealogy links.
---
My email is lkies@jumpgate.net.